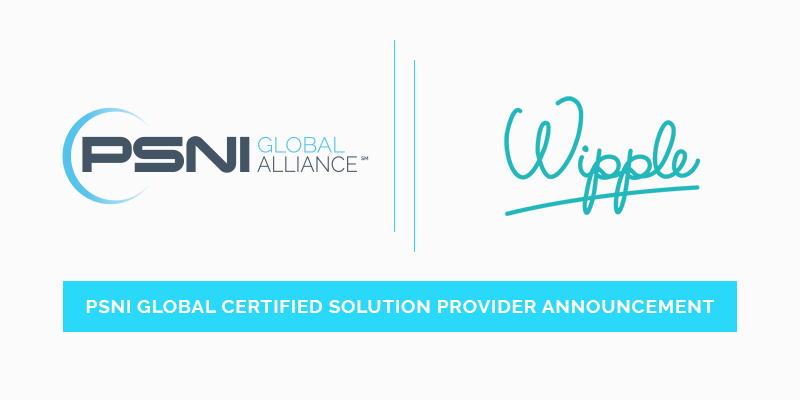 PSNI Global Alliance, the global network of premier technology integrators and service providers, is pleased to announce integrator specialist Wipple as its latest member serving the French AV market.
With a population approaching 70 million, and with over 65 million living in metropolitan areas, France is a cornerstone of the European market. Chris Miller, Executive Director of PSNI Global Alliance explains how this latest alignment developed: "Paris France is the sixth largest GDP city of the world and a primary business city for much of Europe. Our experience has shown that there are multiple opportunities from the PSNI Global Alliance network regularly. We are delighted to add Wipple to our member portfolio, as they are a business who operate to exceptional standards in-line with our own"
Sébastien Mari, founder and CEO at Wipple, spoke of the company's synergy with PSNI and the opportunities to come from their combined strengths: "We are thrilled to join the PSNI network. We work with French companies that have worldwide resonance and global impact."
He added: "Thanks to PSNI we can deploy incredible meetings rooms not only in France, but anywhere else. And together we will ensure very high level of expectation and satisfaction. We will pour the same dedication to every single one of PSNI's clients."
To date, PSNI Global Alliance represents 191 licensed service and integration offices around the globe covering 6 continents making it the largest global network of audiovisual integrators spanning the largest geographical area in the world.
To learn more about PSNI Global Alliance or membership to the network please visit www.psni.org.